Pricing
My Plates Select Pricing
7-Letter Personalized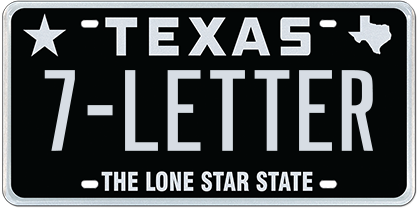 3 Year Term
$445
Save 23%
5 Year Term
$495
Save 49%
Personalized
6 Characters or less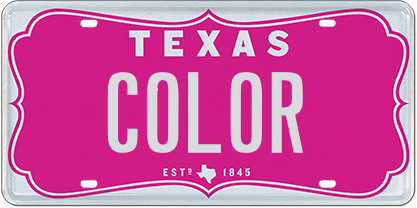 3 Year Term
$400
Save 11%
5 Year Term
$450
Save 40%
Background Only
3 Year Term
$130
Save 13%
5 Year Term
$175
Save 30%
Restyle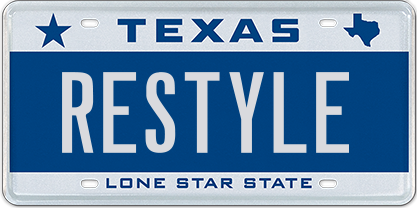 Pricing options include three different series, ranging from a state generated message to full 7-character personalization. And with My Plates Select plates, you can choose how long you'd like to keep your plate. Longer plate terms offer greater discounts over the single year price. If you have questions, please call our friendly customer service team at 888-769-7528 M-F 8a-5p.
My Plates Select plates offer the following benefits:
Layaway: a no-fee 5-payment plan that allows you to reserve a plate message while you pay
Multi-year terms and multi-year discounts: 3-year and 5-year terms offer convenience and long-term savings
Eligible for periodic rebates and promotions: sign up for our PL8NEWS e-newsletter to get these offers
Eligible for Restyle or Porting: change your background design or move your message from a State-sponsored plate
Can be purchased or sold in a My Plates Auction: auctions occur each year, sign up for PL8NEWS e-newsletter to stay tuned
Up to 7-characters of personalization: over 30 backgrounds allow 7 character personalization
Backgrounds designed with dynamic full color: color from end-to-end of the plate design make these plates pop
All designs can be ordered on all 4 primary vehicle types: Passenger, Motorcycle, Trailer and Private Bus
Online instant ordering: 100% of portfolio can be ordered online
State Sponsored plate Pricing
Personalized
Up to 6 Characters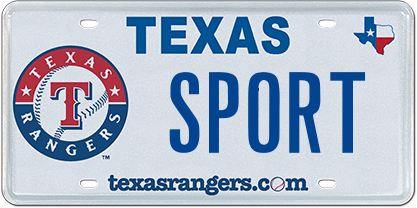 Background Only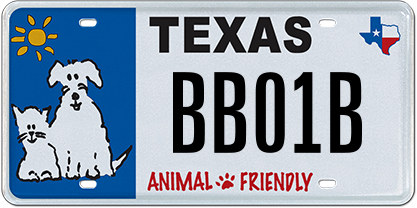 State Sponsored plates are specialty license plates introduced by legislation or through the TxDMV that benefit non-profit programs. State-Sponsored plates are:
Only 1-year plate terms, renewable annually
Qualifying plates, such as military or occupations, and Non-Qualifying plates, such as causes and organizations
Up to 6 characters of personalization
Designs are on the left-hand margin of plate only and full color backgrounds unavailable
A portfolio consisting of some plates available for online ordering, some requiring download of a TxDMV form and ordering from your County Tax-Assessor Collector
Please Note: These plates are available for a variety of vehicles. Please see the list of options listed in Create a Plate. The plate images presented here are for illustrative purposes only. Actual manufactured license plates may vary in color and spacing of graphics and letters.